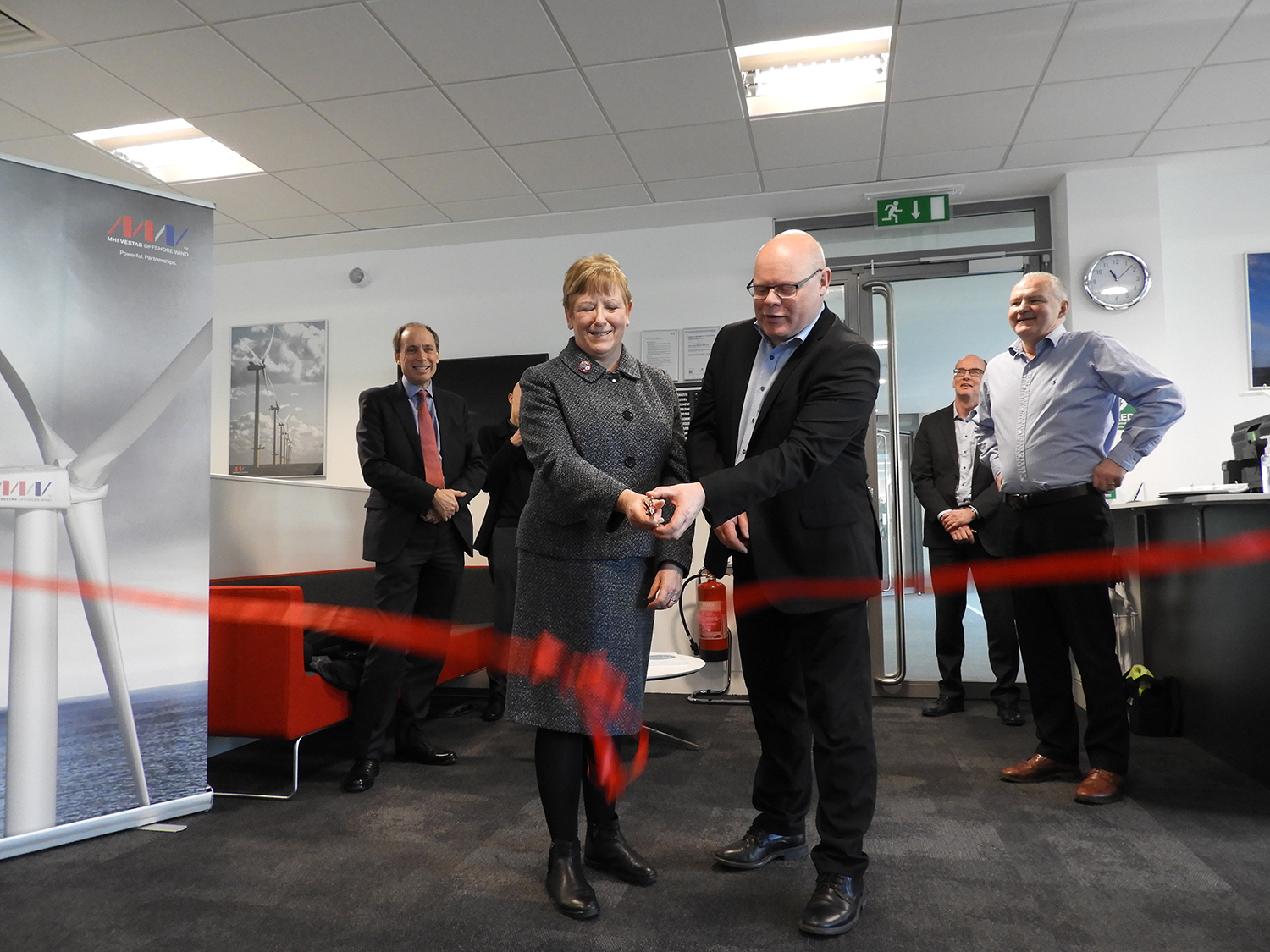 UK – Vendredi 12/01/2018 – energiesdelamer.eu - MHI Vestas continues to rely on a strong offshore expansion in UK. In order to concentrate its activities in the UK, a new office was opened in Warrington in the northwest of England. 22 employees of the service, construction, health and safety and quality assurance divisions will monitor the development of the various offshore wind farms around the UK.
Helen Jones, MP for Warrington North (left) and MHI Vestas COO Flemming Ougaard (08/01/2018).
Warrington, is located at 32km east from Liverpool, in Cheshire, north-west England.
New office to support all MHI Vestas UK offshore wind projects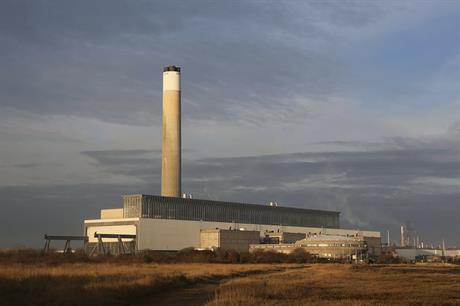 Flemming Ougaard, Chief Operating Officer of MHI Vestas, said: "The opening of MHI Vestas' new office in Warrington marks a milestone for our company as we establish our own unique identity and culture. The office, strategically located in Cheshire, will be our largest administrative centre in the UK and will support all of our UK projects."
MHI Vestas currently has around 1.7GW of operating assets in the UK offshore market, including capacity transferred to it by parent company Vestas when the joint venture with Mitsubishi Heavy Industries was launched in 2014.
The manufacturer has been named the preferred turbine supplier for the 860MW Triton Knoll and 950MW Moray East offshore wind projects, which won UK subsidy support deals in an auction held last September.
In November, MHI Vestas announced plans to turn a former oil-fired power plant in southern England into a painting and logistics facility for its 80-metre V164 turbine blades.